HPL (High Pressure Laminate) cladding is an excellent option for those looking to enhance the durability, aesthetics, and energy efficiency of a building. HPL cladding or HPL wall cladding is a high-performance material that offers a range of benefits, including excellent weather resistance, durability, and low maintenance. It is an excellent option for those looking to enhance the appearance and functionality of a building.
What is HPL Wall Cladding?
HPL wall cladding, also known as HPL Exterior Cladding, is a type of exterior cladding material used in building construction. Manufacturers prepare it by combining layers of resin-impregnated kraft paper with a decorative layer and a protective overlay. It is then pressed together under high heat and pressure to create a durable and long-lasting material. It is used as a substitute for traditional materials such as wood, brick, and stone. Due to its cost-effectiveness and ease of installation, it is considered as the best substitute.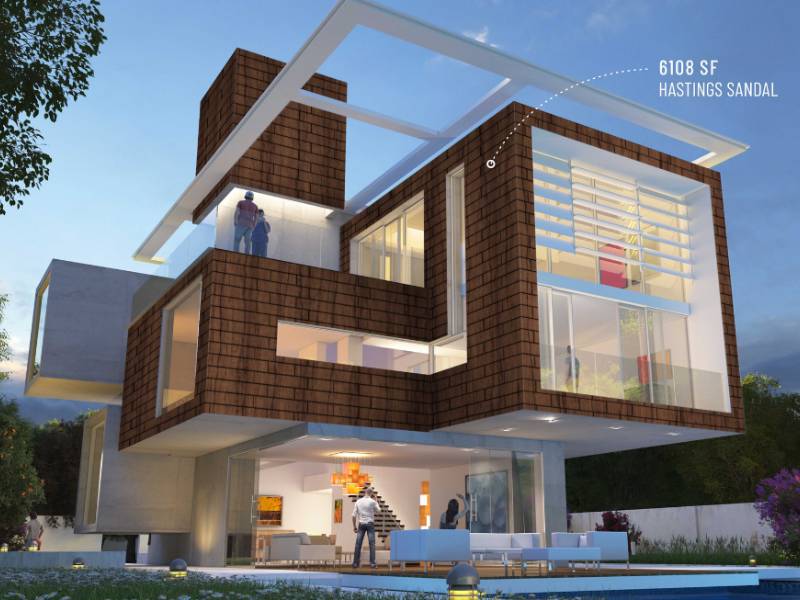 Importance of HPL Exterior Cladding:
HPL Exterior cladding is an important component of building construction for several reasons:
Protection:

HPL exterior cladding acts as a protective layer for the building, shielding it from the effects of weather, such as rain, wind, and snow, as well as from harmful UV rays. It also helps to prevent moisture from entering the building envelope, which can cause structural damage and mold growth.

Thermal insulation:

HPL exterior cladding can provide insulation to the building, helping to reduce heat loss in cold weather and heat gain in hot weather. This can lead to energy savings and a more comfortable living or working environment.

Aesthetics:

HPL exterior cladding can enhance the appearance of the building, making it more visually appealing and increasing its value. Cladding materials come in a range of colors, textures, and styles with Advance Laminates. It also makes room for customization and creativity in design.

Durability:

HPL exterior cladding can improve the longevity of the building by protecting it from wear and tear. It protects it from the effects of ageing and weathering.

Fire resistance:

Some types of HPL cladding, such as metal or fibre cement, are highly fire-resistant. It provides an additional layer of protection in case of a fire.
Types of HPL Cladding Sheets:
There are several types of HPL cladding sheets that can be used to cover the exterior walls of buildings. These include:
Flat panels:

These are the most common type of HPL cladding and are available in a range of sizes and thicknesses. They are typically affixed to the building's exterior using mechanical fasteners or adhesive.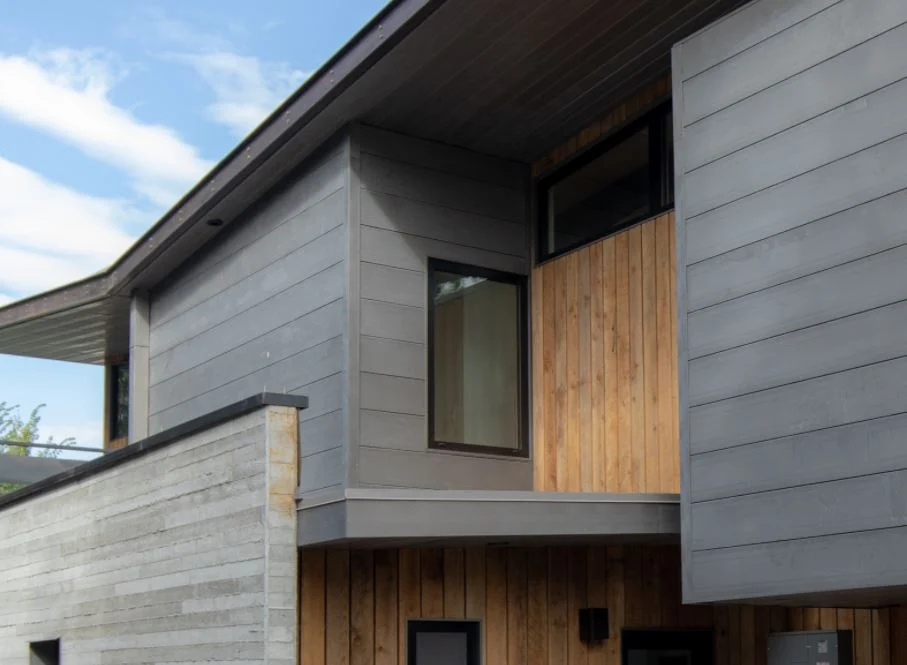 Shiplap panels:

These panels have a tongue-and-groove design that allows them to interlock, creating a tight, secure seal. They can be installed horizontally or vertically.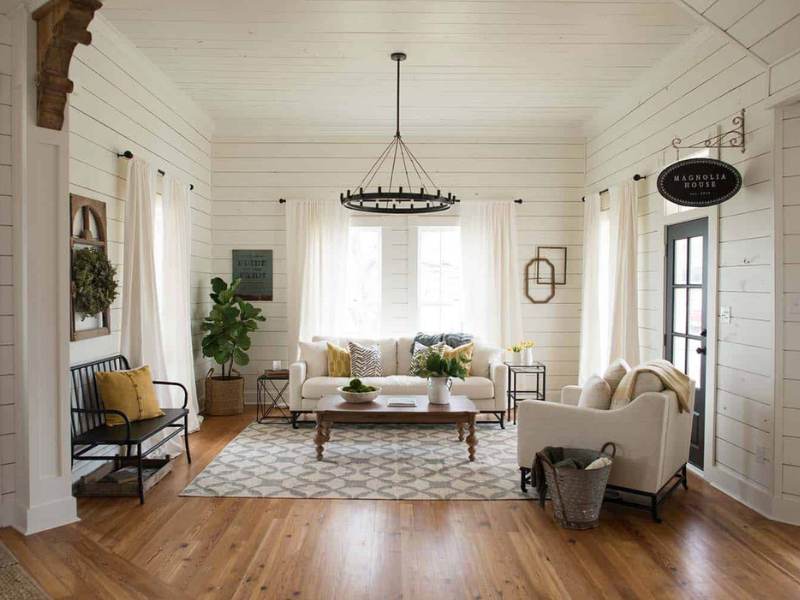 Lap siding:

This type of HPL cladding is similar to shiplap panels but has a wider overlap, creating a more traditional look. It can be installed horizontally or vertically.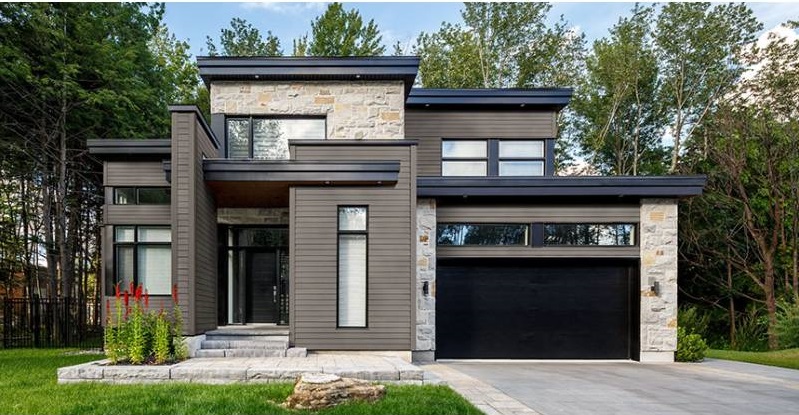 Perforated panels:

These panels have small holes or perforations that allow air and light to pass through. They can be used to create a decorative effect or to improve ventilation.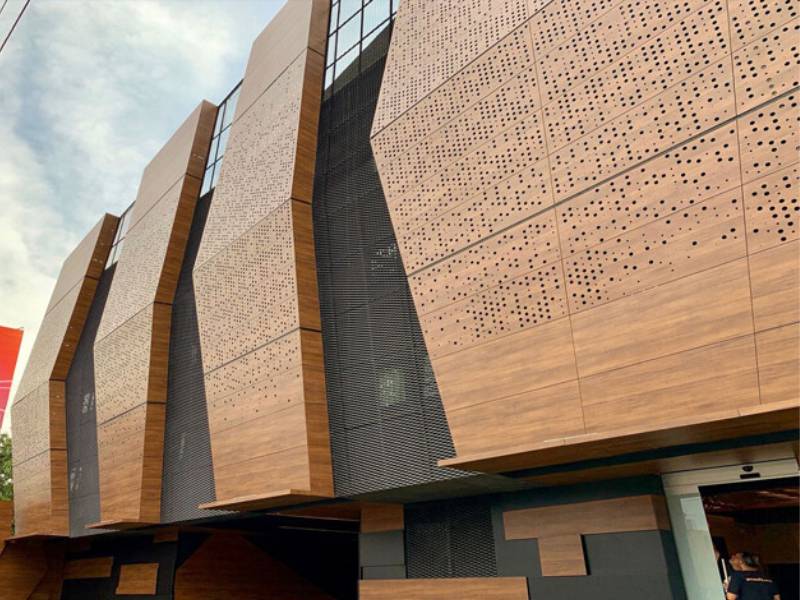 Curved panels:

HPL cladding can also be manufactured in curved shapes, allowing architects and designers to create unique, eye-catching facades.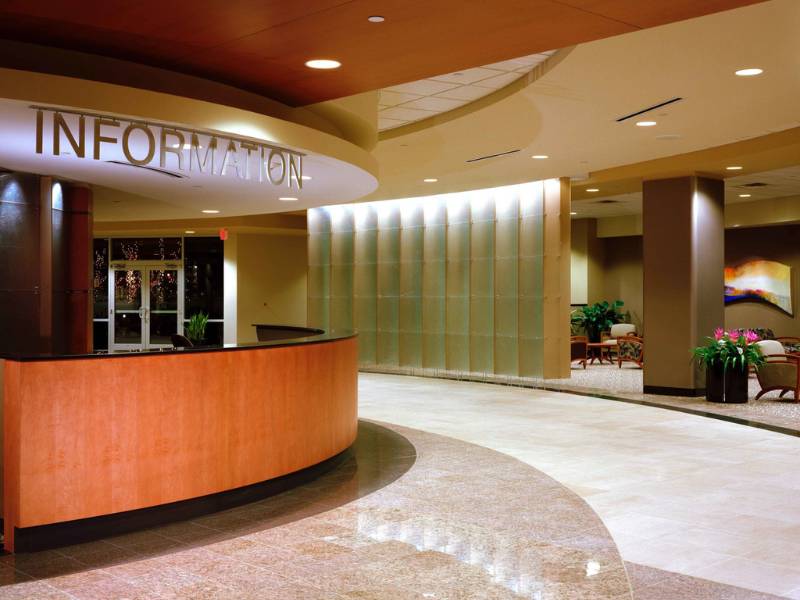 3D panels:

These panels have a three-dimensional texture or pattern that adds depth and interest to the building's exterior.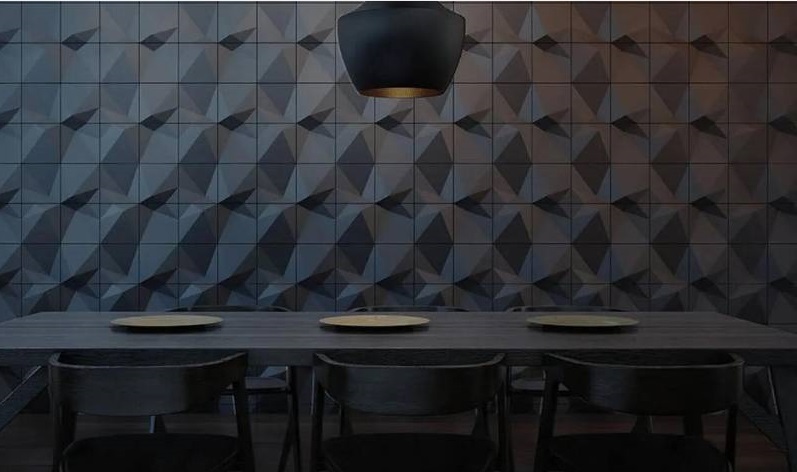 When selecting HPL cladding sheets, it is important to choose a product that is suitable for the local climate and meets the building code requirements. The HPL manufacturer can provide guidance on the appropriate panel thickness, fastening methods, and other installation considerations.
Benefits of Installing HPL Wall Cladding:
HPL (High Pressure Laminate) wall cladding offers several advantages over other cladding materials. Some of the key advantages of HPL wall cladding are:
Durability:

HPL wall cladding is highly durable and resistant to impact, scratches, and weathering. It can withstand harsh outdoor environments. And is ideal for use in areas with high traffic or exposure to the elements.

Low maintenance:

HPL wall cladding is easy to clean and maintain, requiring only periodic washing with soap and water. It does not require painting or sealing, unlike other materials such as wood or stucco.

Aesthetic appeal:

HPL wall cladding comes in a range of colors, patterns, and textures, offering a wide variety of design options for architects and designers. The builders or manufacturers can customize HPL Wall Cladding to match the building's aesthetic and enhance its visual appeal.

Energy efficiency:

HPL wall cladding can provide insulation to the building, helping to reduce heating and cooling costs. It can contribute to energy efficiency and sustainability in buildings.

Fire resistance:

HPL wall cladding is available in fire-rated versions, which can provide extra protection against fire hazards in buildings. This can be especially important in high-rise buildings or other areas where fire safety is a concern.

Environmental sustainability:

HPL wall cladding is made from natural materials, such as kraft paper and resin, and is recyclable at the end of its life cycle. Manufacturers produce it using low-emission manufacturing processes, making it an environmentally sustainable choice.
Factors to Consider when Choosing HPL Exterior Wall Cladding:
When choosing HPL (High-Pressure Laminate) exterior wall cladding for a building project, there are several factors to consider, including:
Durability:

HPL exterior wall cladding should be able to withstand the environmental conditions of the site and be able to resist wear and tear, impact, and weathering. The material's thickness, density, and surface hardness are factors to consider when assessing durability.

Aesthetics:

HPL exterior wall cladding comes in a range of colors, patterns, and textures, allowing designers and architects to choose a finish that matches the building's overall design aesthetic. It's essential to consider the overall appearance and the visual impact of the cladding when choosing a specific style.

Installation:

Consider the ease of installation and whether the chosen cladding system is suitable for the project's specific requirements. The installation should not cause any significant disruption to the project's timeline or budget.

Maintenance:

Consider the level of maintenance required for the HPL exterior wall cladding system. Choose a system that requires minimal maintenance and cleaning to avoid costly upkeep expenses.

Fire rating:

Depending on the project's location, fire rating is a critical factor when choosing HPL exterior wall cladding. Some HPL cladding systems are more fire-resistant than others, so ensure that the selected system meets local building code requirements.

Energy efficiency:

HPL exterior wall cladding can provide insulation to a building and improve energy efficiency. Choose an HPL exterior wall cladding system that has the appropriate insulating properties to help reduce heating and cooling costs.

Environmental sustainability:

Consider the environmental impact of the HPL exterior wall cladding system. Many are choosing a system that is made from sustainable materials and that has low emissions during the manufacturing process. Recyclability of the product is also an essential consideration.

HPL Cladding Price:

Another important factor to consider is the pricing of HPL exterior wall cladding price. The price can vary depending on a range of factors. The quality and thickness of the material, the design and pattern chosen, and the size of the project are the factors for price.
Applications of HPL Wall Cladding:
Manufacturers or builders can use HPL (High-Pressure Laminate) wall cladding can be used in a variety of applications, including:
Exterior Cladding:

HPL wall cladding is ideal for use as exterior cladding in commercial and residential buildings. HPL Wall Cladding provides a customizable finish that is durable, weather-resistant, and low-maintenance, matching the building's design aesthetic.

Interior Cladding:

HPL wall cladding can also be used as interior cladding, providing a decorative finish to walls and ceilings. Many also use it in high-traffic areas such as lobbies, hallways, and elevators due to its durability.

Healthcare facilities:

HPL wall cladding is popular in healthcare facilities due to its anti-bacterial and anti-fungal properties. People also consider it using in areas that require high hygiene standards, such as hospitals, clinics, and laboratories.

Educational institutions:

HPL wall cladding is popular in educational institutions due to its durability and low-maintenance properties. Builders also use it in areas such as classrooms, libraries, and gymnasiums.

Retail stores:

HPL wall cladding is a popular choice for retail stores due to its ability to create a unique and customized look. It provides a durable and visually appealing finish, making it suitable for use in display walls, counters, and fixtures.

Transportation:

Manufacturers can use HPL wall cladding in transportation vehicles such as buses, trains, and airplanes. Due to its lightweight, durability, and ease of maintenance it is the perfect choice.
Conclusion:
In conclusion, HPL (High-Pressure Laminate) cladding is a durable, versatile, and stunning option for a wide range of building projects. HPL cladding of Advance Laminates offers many benefits, including excellent weather resistance, durability, low maintenance, fire resistance, and energy efficiency. It comes in a variety of colors, patterns, and textures, allowing for a wide range of design options.
If you have questions about our range of HPL exterior cladding and interior or to discuss your requirements, simply call 9821698171, or write to us at [email protected]
When it comes to decorating kitchen surfaces, you will naturally gravitate towards aesthetically pleasing designs. But what if there was a material that would not only visually enhance the look of a kitchen, but also increase durability and enforce hygiene standards in the area? High-Pressure Laminate (HPL) is a godsend solution for all your kitchen surface needs! The reasons are as follows:
1. Hygiene is always a priority
If you love to cook or care about kitchen hygiene, High-Pressure Laminate will be your best friend in the kitchen! You never have to worry about contaminating the food you cook or eat because Advance Laminates takes care of kitchen hygiene for you! They act as a barrier to germs, viruses, and bacteria while protecting your kitchen cabinets, countertops, and other surfaces from scratches, stains, unpleasant odors, and abrasion. They are super easy to care for and a cleaning dream!
TIP: HPL laminates are very easy to maintain and require very little effort. Simply clean the laminate surface with a diluted or mild detergent and a microfiber cloth to keep it looking beautiful.
2. Choice is rich
When clients want their interior design to reflect their uniqueness, HPL is the first choice for most professionals. It comes in tons of colors, patterns, and designs for the best selection! Our Advance laminates come in an impressive range – high gloss solid colors, wood grains, European matt finishes, marble designs, combinations, and more. The flexibility of gloss and matt steps offers the possibility to make the kitchen area appear larger on glossy surfaces or calmer on matt surfaces.
TIP: Lucida high gloss laminate is perfect for bold kitchen spaces, while Silk Tuff's internationally popular matte finish is perfect for sophisticated kitchen designs.
3. Not threatened by fingerprints
Advance Laminates offers you a full line of anti-fingerprint laminates with anti-virus protection and excellent color fastness. These laminates prove that Advance Laminates use only the best and latest technology.
There is nothing more disgusting than the impression of dirty fingers on a kitchen surface. This creates a constant need for cleaning and can become cumbersome and costly to invest in kitchen decor. Our anti-fingerprint laminates leave no marks in your kitchen, giving you, the homeowner, peace of mind and safety.
4. Low price, high performance
Advance laminates are designed with high-quality exotic and imported kraft and decorative papers. This ensures that each laminate meets the highest quality standards. They are a very economical solution for your kitchen surfaces. They are resistant to scratches, stains, odors, bacteria, fungi, and viruses. They last longer than many other alternative surface solutions and can save you a lot of money in the long run.
Advance Laminates are the most popular finishing solutions in India, offering something for every style of home and interior design. For More Information, you can visit our website.
When it comes to construction materials, HPL (high-pressure laminate) has been around for a long time and has seen extensive usage both inside and outside the house. HPL panels have been tested in the laboratory and on buildings in different regions of the globe, and the findings have shown that they are highly durable. Alluringly, the wide range of product options provides architects with a great deal of freedom to express themselves via distinctive facades that get accolades. The combination of HPL panels with a waterproofing membrane attachment technology may help in the creation of environmentally friendly and high-performance buildings. Installation on-site is simple, requiring just the use of standard tools and attaching materials. All of these things can be found in buildings that are used for education, multifamily housing, mixed-use, public transit hubs, medical services, and retail.
When it comes to HPL wall cladding panels, architects have access to a wide range of materials from which they had to choose. The following is a list of the most frequent design decisions.
Multiple surfaces finishes: HPL laminates have many standard finishes. Other common facade alternatives include uniform, solid hues. Some treatments mimic the beauty and sleekness of raw or polished facade metals with less weight and cost. Similarly, wood grain or stone panels give a natural aesthetic with stained texture possibilities. Metallic coatings reflect light, are predictable, yet provide an interesting, creative, and distinctive aesthetic.
Numerous ranges in colours: Since there are so many common colours, it's affordable to utilise numerous colours on a facade to produce complex designs. For major projects, it's viable and reasonable to engage with a manufacturer to generate custom colours for expressive facades.
Multipurpose in nature: General opaque wall portions are the core of facade design, but HPL panels may also be employed in auxiliary or aesthetically supportive places. Soffits, canopies, sunscreens, and balcony enclosure panels are examples. although it's not appropriate for floors or roofs.
Customized Design: Not all facades need substantial cladding. Perforations may be wanted for design, ventilation, or other reasons. In this situation, perforated HPL panels might follow a conventional pattern or a bespoke design. The perforation size might vary greatly.
HPL Panel Performance Parameters:
It is always preferable to discover and employ a cladding product that looks excellent and offers a great deal of design flexibility, but it must also operate as envisioned. In this way, HPL panels provide a multitude of advantageous characteristics.
Extreme climate acceptance: HPL wall cladding panels are suited for use in places with especially hard circumstances, such as saline sprays, high temperatures, and severe weather occurrences. Panels are constructed to endure exposure to the weather.
Colour Stability: Expedited and real-time testing of HPL panels and samples shows organoleptic properties. Many panels show slight fading or other alterations. Manufacturers like putting new product parts next to an old façade and trying to spot the difference. This benefits the original façade and makes extensions or renovations simpler since the new panels won't be visibly distinguishable from the existing ones.
Panel integrity: The laminated HPL and resins utilized add to the panels' strength and stiffness. Density and integrity are excellent even at thinner thicknesses. In addition to its own weight, it can withstand severe winds and other loads. Contextual factors may require additional thickness and strength. Cutting the panel doesn't damage its strength or integrity. Shaping the cut edges, like shaping cut hardwood, protects the product's integrity without concern of moisture seepage. Phenolic resins resist this.
Low in Maintenance: These performance properties make HPL panels easier to clean. The thick, resistant surface makes dirt, filth, and graffiti easy to remove. This low-maintenance feature often lasts the building's lifetime At least one producer employs electron beam curing to ensure the layer's durability. The outermost layer may be developed as an environmental barrier coating for external cladding protection.
Why should you use Advance Laminates as the outside wall cladding?
There may be various producers of high-pressure laminate on the market. However, Advance Laminates has the finest wall cladding panels available. Listed below are a few advantages that make these panels superior to all others:
Advance Laminates' high-pressure laminate exterior cladding, which is created in India and inspired by Japanese technology, guarantees that there are no quality difficulties, such as colour fading of the laminates when exposed to extreme weather conditions.
Astonishingly, Advance Laminates offers a ten-year guarantee term.
Double-Hardening Resin: To provide unrivalled strength, Advance Laminates' wall cladding panels are manufactured using a resin that is double-hardened via a laborious procedure.
Perforation-Friendly: Everyone desires an aesthetically pleasing exterior. Certain individuals choose perforated facades for this purpose. Numerous producers of HPL laminate do not provide outside wall cladding that is perforation-friendly. However, Advance Laminates promises to address all of your concerns.
Advance Laminates cladding uses extra-pressed virgin paper as opposed to recycled paper for the simple reason that recycling causes the paper to become brittle, reducing its strength and durability.